Studio Designer has embarked on an exciting partnership with with Circa Lighting for a series of showroom luncheon events offering training and news about our platform. It is also a fine opportunity to browse and examine Visual Comfort lighting products and other artisanal lines at their luminous and beautiful retail locations.
"Studio Designer 2.0. is going to be a huge time saver for me in terms of keeping track of my hours because I am working on so many different projects at once!"

Megan Hersch of Studio MG Interiors
We kicked off the events late last year at the San Francisco and West Hollywood showrooms where Studio Designer CEO Keith Granet and CMO Rachel Wagman offered detailed presentations about the new features and enhancements of the new 2.0 version as well as forthcoming innovations.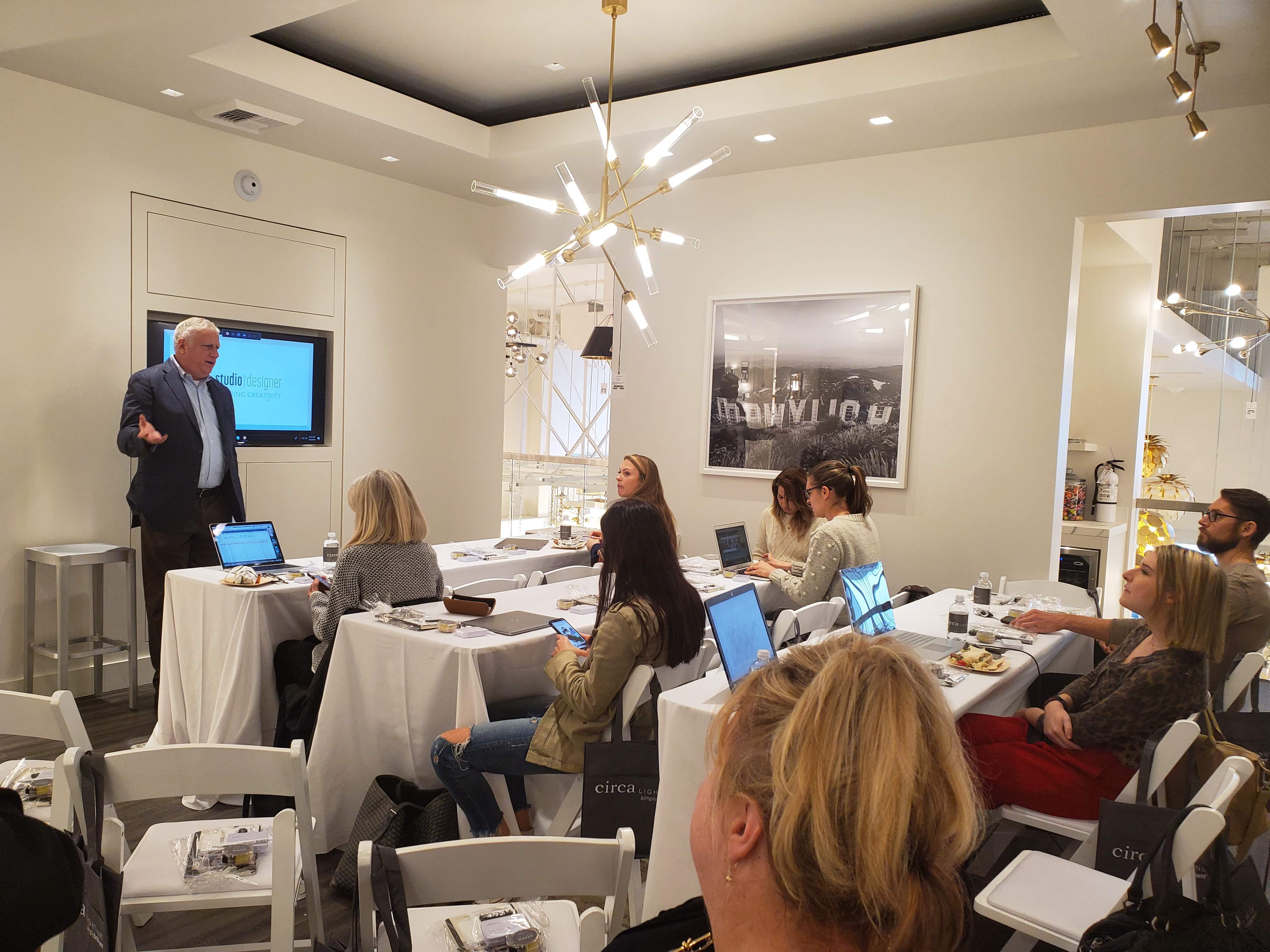 Keith Granet
Keith is an acclaimed expert in the business of design and is keen on fully modernizing the Studio Designer platform to make it more useful for designers for the intricacies of their businesses. He believes that creativity can better flourish when designers are freed from the time-consuming tasks common with outdated design firm workflows.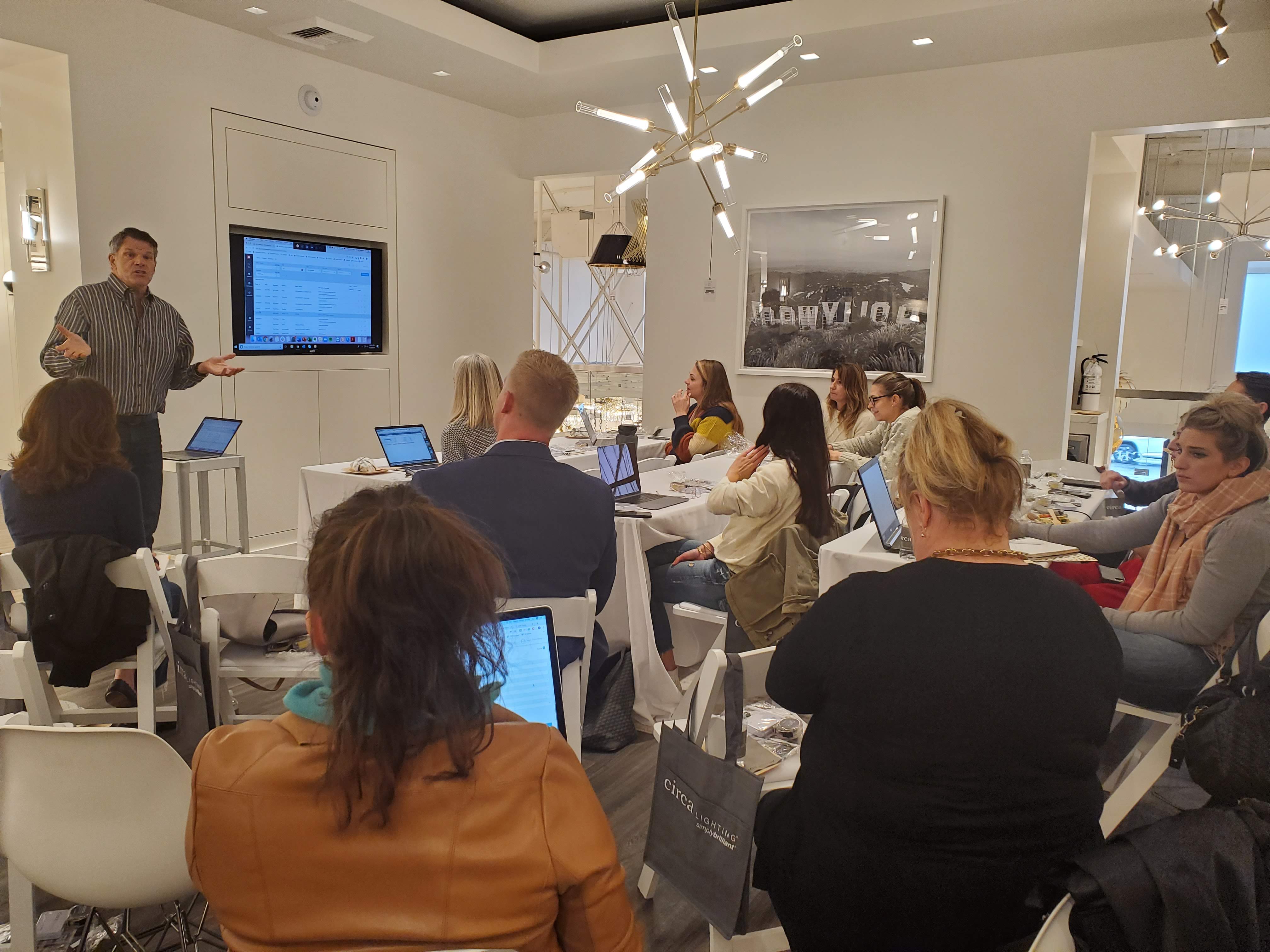 Teryl Birkes
The event included a training session by design business consultant Teryl Birkes—a certified expert in the platform—on how to make the most out of using Studio Designer. He offered his expertise on some of the most essential reports for a business and offered key Studio Designer 2.0 tips like fixing blurry images.
In her presentation, Rachel reviewed a selection of enhancements to Studio Designer 2.0 including Item History and how the new platform's adaptive backend will allow system engineers to make frequent updates and enhancements.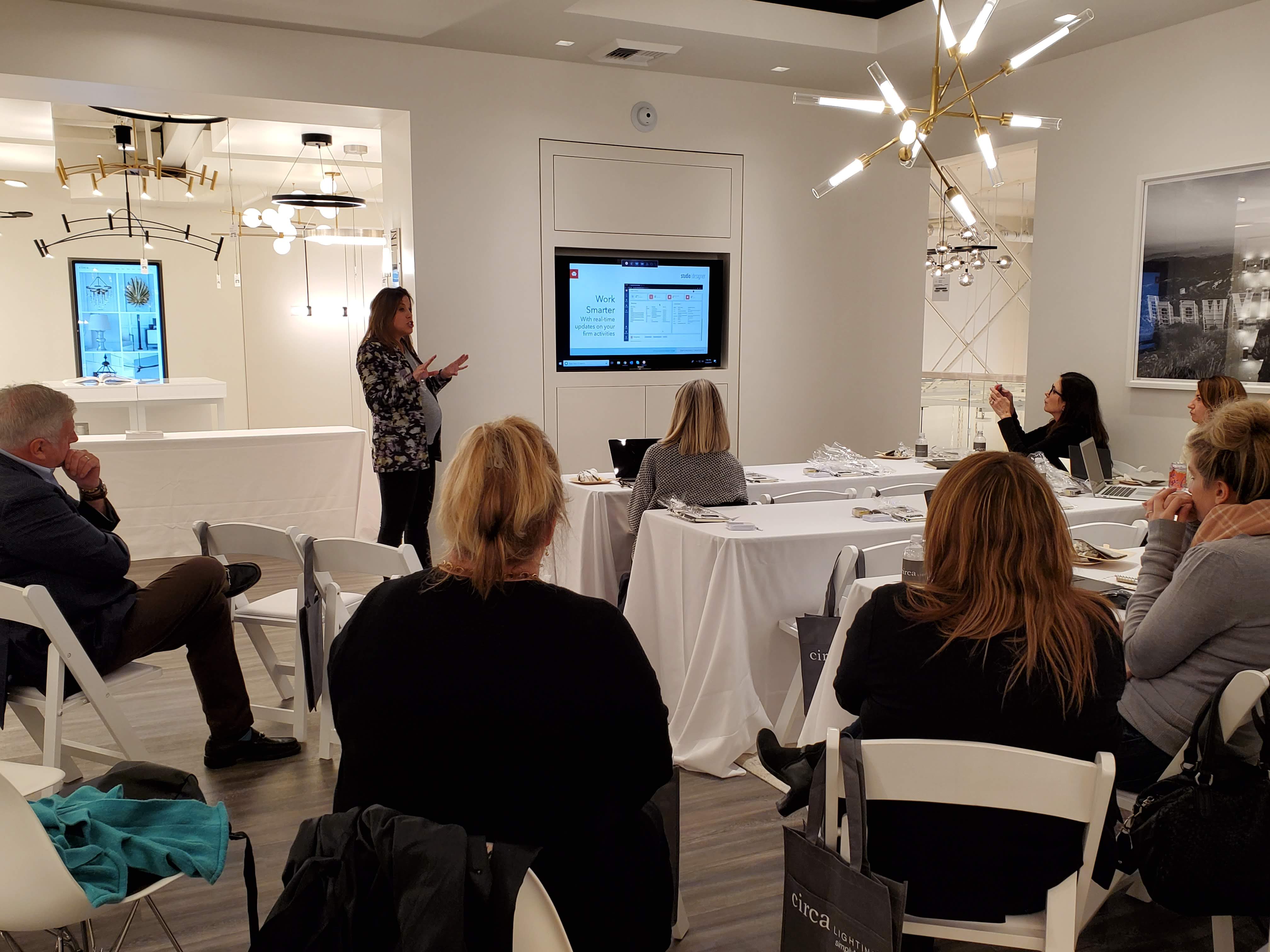 Rachel Wagman
Most attendees at the West Hollywood event were longtime Studio Designers and many upgraded to Studio Designer 2.0 with successful results. Chris VanOver, Project Manager for Ross Cassidy, especially enjoyed the event sharing, "It was a pleasure learning more about what I can do with Studio Designer 2.0."
Megan Hersch of Studio MG Interiors has been using the platform since it was a desktop program with a different name. She was grateful to learn some new tips from Teryl and shared her experience using the upgrade system, "I'm really benefitting from the ability to easily navigate around the database…It's really saving so much time!" 
Our Circa Lighting event series is a fabulous opportunity to convene with your fellow designers at a beautiful showroom to learn how our platform can make your design business more efficient and profitable. We will be holding more events this year, email contact@studiodesigner.com to join a mailing list to be informed of future events.
Interested in growing your residential, hospitality
or commercial design business?  Let's Talk!
---
About Us

Studio Designer is the leading digital project management, product sourcing, and accounting platform for the interior design industry.